Leadership and vision that span three generations
Bill Burke
President
Bill graduated from Babson College in 1982 and immediately began working at Burke Distributing Corporation (BDC). After one year, he moved to Redemco Inc. as comptroller for two years, then moved back to BDC as comptroller, later becoming the sales manager, then operations manager and in 1994, president and CEO. Bill is the third generation of the family and under his leadership has committed to providing customers with superior service.
Austin Burke
Operations Manager
Austin attended Curry college and began his career at Burke Distributing in 1987. He has worked in virtually every department in the company, from sales to warehouse and operations. Named Operations Manager in 1994, he brings more than 20 years of experience to this core department.
Tim Burke
General Manager, Beer Division
Tim attended high school at Thayer Academy in Braintree ('89) and went on to study at Saint Lawrence University in upstate New York. He joined the company in 1993, working on the night shift supervising the loading of the trucks and the warehouse. In 1996, Tim shifted to sales where he ran various sales routes, eventually moving to on premise sales supervisor to brand manager to VP of Sales. He was the General Manager of the Red Bull division for 10 years growing the brand in the MA territory and in 2018 became the General Manager of the Beer Division.
---
---
Community Events & Programs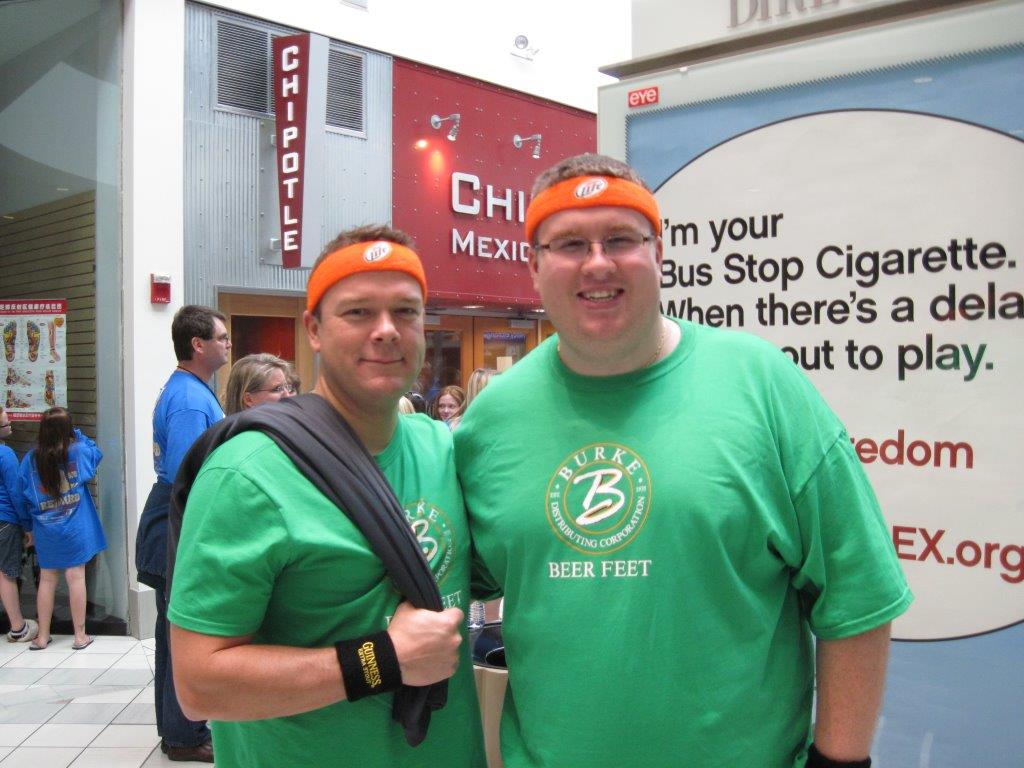 Employees participated in the South Shore Hospital 2013 walk for hospice at the South Shore Plaza in Braintree, MA.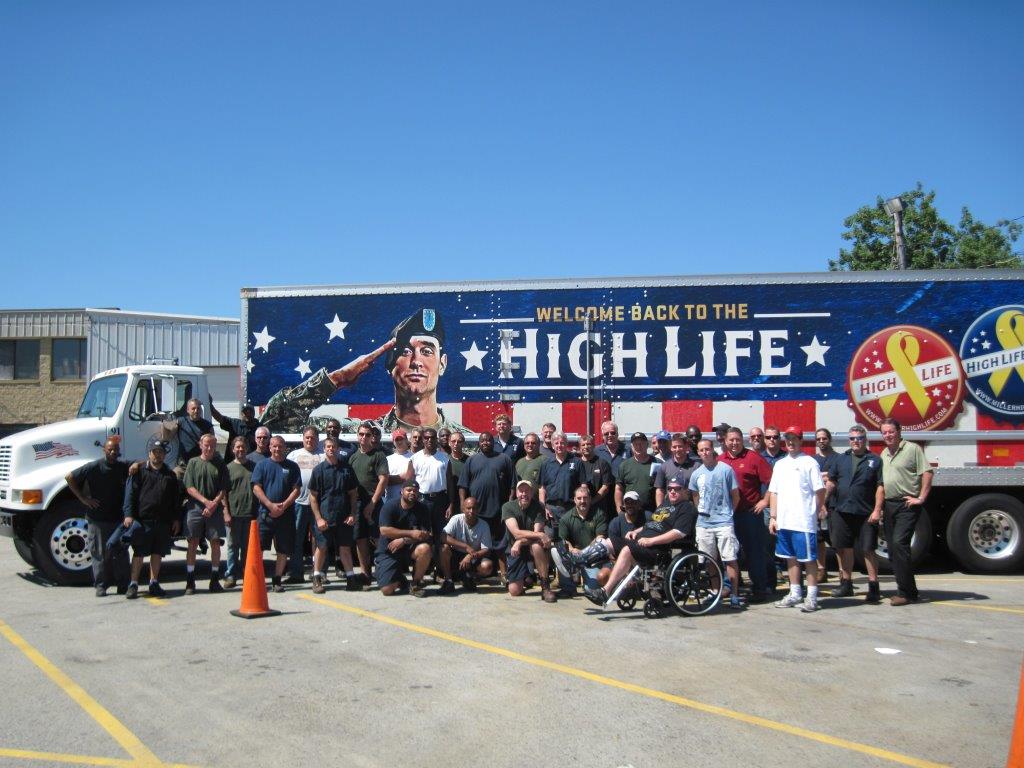 Burke was a proud supporter of the Miller High Life "Give a Veteran a Piece of the High Life" program.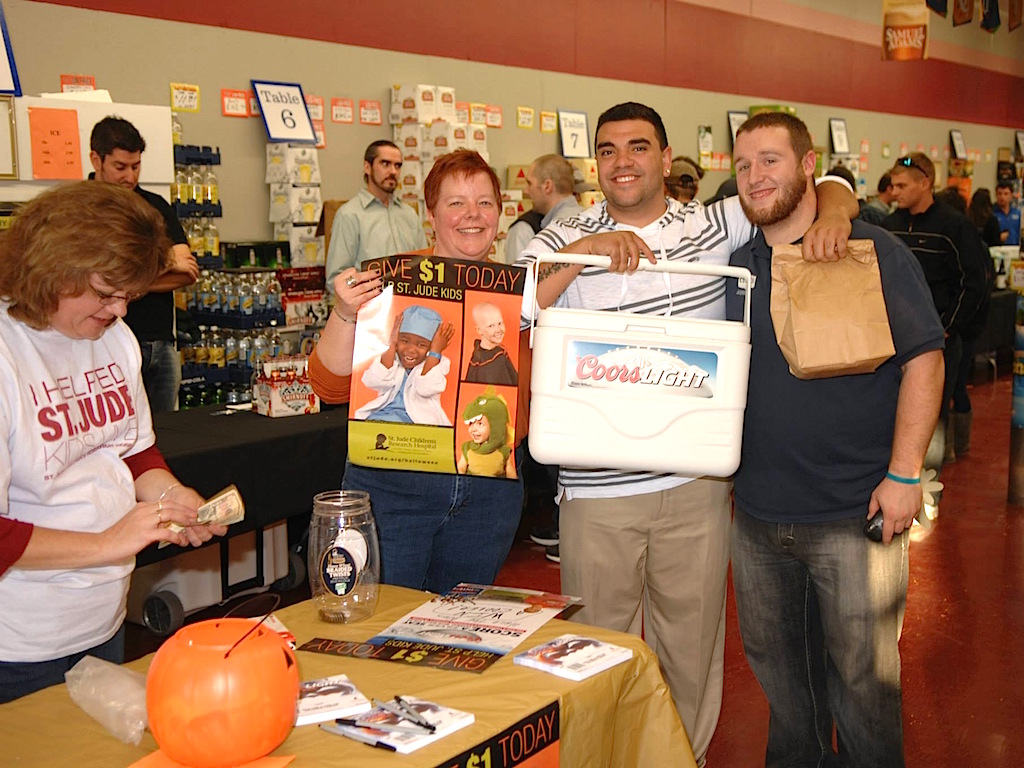 Burke participates annually in the Coors Light "Pin Up Program" supporting St. Jude's Children's Hospital in the fall.
---
Donation/Sponsorship Policy
Burke Distributing Corporation (BDC) believes in the spirit of giving. We have been giving back to our community for many years and are proud of that tradition. BDC gives financial support, product donations, or gift items in amounts that vary according to need of the organization and level of support determined appropriate by the BDC Donation/Sponsorship Committee. The committee meets four times a year (around the beginning of each quarter), and recipients will be notified via email of the committee decision.
Due to requests being well in excess of our giving capacity, our donations will be limited to organizations located in our community (Eastern Massachusetts). A decision to decline a request does not imply that the applicant's program is not needed or valued, but simply that it does not fall within our giving guidelines or priorities, or that funds or product are not available.
Following our Core Value of Responsibility, we do not generally support organizations that benefit individuals under the legal drinking age; however, all requests are reviewed on a case-by-case basis.
Requests given preferential consideration are organizations that meet the following criteria:
Holds an IRS section 501(c)(3) status AND is registered under Chapter 180 of the Massachusetts General Laws registered with the Massachusetts Attorney General Division of Public Charities.
Gives a high percentage of donations directly to their cause.
Sends their required information before the preferred review month.
Submits completed request to donations@burkedist.com.
Please follow these guidelines when requesting a donation:
The committee requires a completed Donation Application (click download below), a description of the request on company letterhead, a copy of both your IRS section 501(c)(3) status and your Massachusetts registration status, and any other supporting information you deem important.
If the request is for a donation of product, then these additional guidelines must be followed:
Written confirmation that all donated beer will only be used by/served at the fundraising event that benefits that specific charity. (For example, if the donation is to the Boston Symphony Orchestra, then the beer must be served at a charity event that benefits the Boston Symphony Orchestra and not a separate charity.)
Written confirmation that the donated beer will be served at an event for which a section 14 special liquor license has been issued in order to serve alcohol AND a copy of the liquor license prior to the event.
Written confirmation that the donated beer will not be used as a prize in any game of chance.
Thank you for your interest in Burke Distributing Corporation!
Burke Distributing Corporation Core Values are Trust, Responsibility, Leadership, Teamwork, and Enthusiasm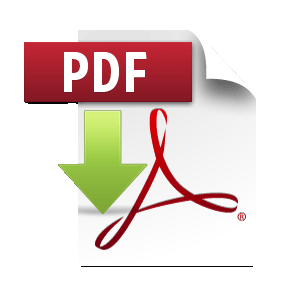 Application for Donation / Sponsorship
Click to Download (use on-screen controls)
Click to Download Application using on-screen controls
---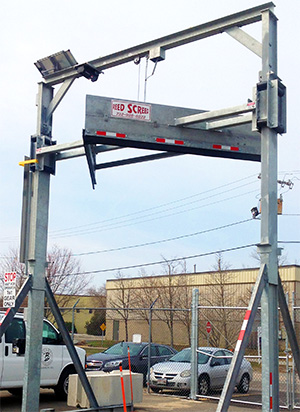 Environmental Initiatives
In Fall 2014, Burke Distributing launched a comprehensive recycling program. All offices and warehouses are equipped with recycling bins.
—
We installed a solar-powered snow scraper (pictured here) for the winter season to remove snow from the top of our trucks.
—
In Spring 2015, Burke made the switch to a paperless payroll system.
---
Industry Awards
2017 Diageo Quality Golden Bar Award
ARC of the South Shore's Man of the Year 2013:
Bill Burke
Pabst Brewing 2009 Great Performance Award
2008 Diageo Golden Bar Distributor of the Year
Sam Adams 2007 Milestone Award – 1 million cases
2005 High Life Achievement Award
Guinness Imperial Perfect Pint 1996
Boston Beer 1994 Milestone Award – 2 million cases
Grolsch Grand Masterpiece Distributor 1985
Nominated – Golden Bar Consistency, Beer Excellence Award for Smithwick's and Guinness
Barton Beers Wholesaler Council Award
Coors President Award
Miller Achievement Award
Blue Chip Enterprise Award
Excellentia in Negotio
Professional Memberships
National Beer Wholesalers Association
Beer Distributors of Massachusetts
US Association of Cider Makers
Wine and Spirits Wholesale Association
Craft Brewers Association